Meet Our Dentist in Edmonton
When you come to Ambleside Dental, you become part of our dental family. What does that mean? That means our friendly team greets you by name and with a smile every time you visit our warm and inviting office. Dr. Ting Shu and the Ambleside team get to know you as more than just a patient. Together, we will do all we can to make sure you leave with a beautiful, healthy smile.
Plan a Visit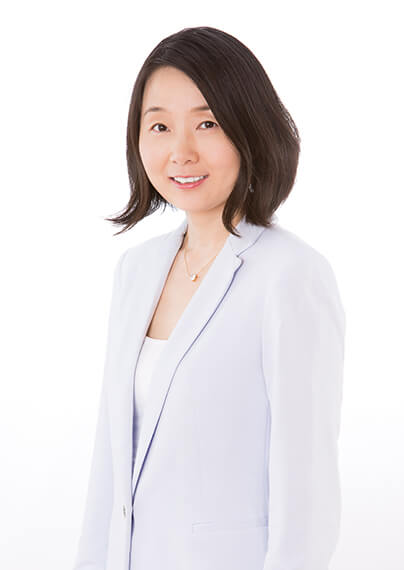 Dr. Ting Shu
Dr. Ting Shu earned her Doctor of Dental Surgery Degree from the University of Alberta in 2006. She has been practicing all aspects of general dentistry in the Edmonton area ever since. As part of her pursuit of continuous excellence, Dr. Shu has taken hundreds of hours continuing education in the areas of general and cosmetic dentistry, Invisalign, and dental implants, among others. She maintains an active license in good standing with the Alberta Dental Association and College, and the Canadian Dental Association.
Treating patients of all ages, including seniors and children, is Dr. Shu's passion. She takes pride in providing quality dental care to every patient every time. Dr. Shu wants her patients to be active participants in their oral health, so she seeks to arm them with as much information as she can so they can make the best decisions about their dental care. Alongside our dedicated team, she is here to listen to your concerns, questions, and expectations; to share her knowledge and skills; and to support and empower whatever health decisions you make.
Outside the office, Dr. Shu enjoys hiking in the river valley and spending time with her husband and son. She is also passionate about travelling and eating gourmet food!
Your Comfort Is Our Priority
When you think of a dentist office, you might think of a cold, clinical, uncomfortable office. But that's not what you'll find at Ambleside Dental! While your dental health is our number one concern, your comfort while in our care is another top priority. We've gone out of our way to design an office that feels like home, so you'll be relaxed the entire time you're with us. We also use modern technology to ensure that all treatments are as effective and efficient as possible.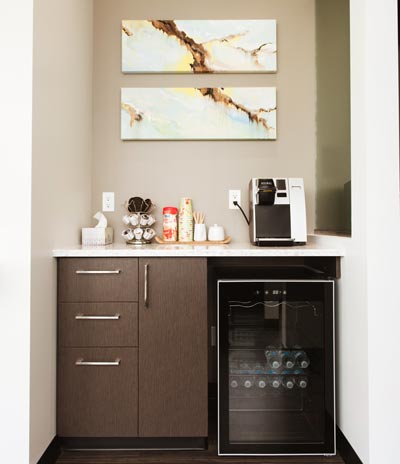 Office Amenities
WiFi
Complimentary Beverages
Pillows & Blankets
TVs with Netflix in Treatment Rooms
iPads
Music Headphones
Toys & Games
Treasure Chest with Prizes for Kids
Baby Changing Table
State-of-the-Art Technology
We use advanced technology to provide high-quality care to our patients. This technology allows us to diagnose problems faster, begin treatment immediately, and provide more efficient, more comfortable procedures, saving you time and money.
Digital X-rays: emit up to 90% less radiation than traditional X-rays, and images are available immediately
Intraoral Camera: see what we see in your mouth, so we can guide you through your diagnosis and treatment plan with high-resolution images and video
Smile Preview Software: design your new smile with us as we prepare for your cosmetic or restorative treatment
Ready to schedule your next appointment at Ambleside Dental? Give us a call today!
Contact Us