Kids' Dentist
Part of our commitment to providing quality family dentistry to the Edmonton community means having a great kids' dentist that parents can bring their children to see. Your little ones need a gentle touch and an extra relaxing atmosphere to feel comfortable at the dentist, and Dr. Shu and the Ambleside team provide exactly that.
Schedule an Appointment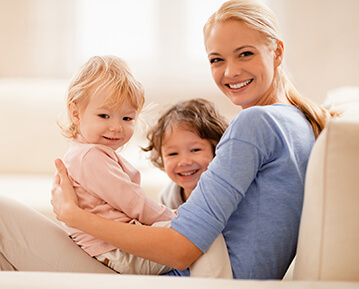 Children's Dental Services
Kids have unique needs when it comes to their smiles. Just like every adult smile is different, so is every child's, but children's teeth are also very different from adult teeth. Primary teeth aren't just there to fall out and bring about visits from the Tooth Fairy! They make room for permanent teeth to come in, help those teeth come in straight, and let your child get the hang of proper brushing and flossing techniques from an early age.
The Canadian Dental Association recommends that children visit the dentist shortly after their first tooth erupts, or by their first birthday at the latest. This is to allow the dentist to take a good look at the gums and any erupted teeth to make sure there aren't any early signs of decay, which can start even before teeth come in. Dr. Shu provides complete dental care for kids to ensure that great dental health starts early, setting your child up for a lifetime of healthy smiles.
Exams & Cleanings for Children
Dental Sealants
Fluoride Treatments
Fillings
Athletic Mouthguards
Proper Brushing & Flossing Instruction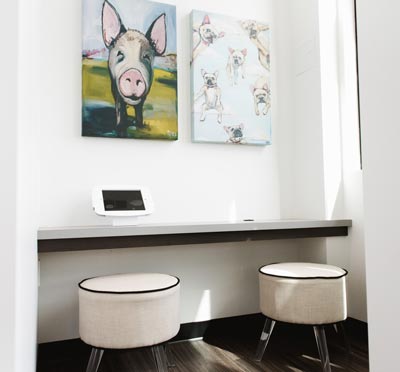 Kids' Dental Office Amenities
At Ambleside Dental, we want everyone to feel at ease when they come for a visit, even the kids. Dentist Dr. Shu has stocked her practice with a number of kid-friendly amenities to keep your little ones entertained. Whether they're waiting to be called back or waiting for a sibling to finish an appointment, they'll enjoy being with us!
iPads
Toys & Games
Treasure Chest with Prizes
Cavity-Free Club
Contact Us