Visit Our Edmonton Dental Office
Are you preparing for your first visit to our Edmonton dental office? We can't wait to welcome you to Ambleside Dental! At our practice, we treat our patients like we would our own family, which means that you'll receive quality care in a setting that's comfortable and inviting. You are our main focus throughout your appointment, so if there's anything we can do to improve your experience, please let us know!
Contact Us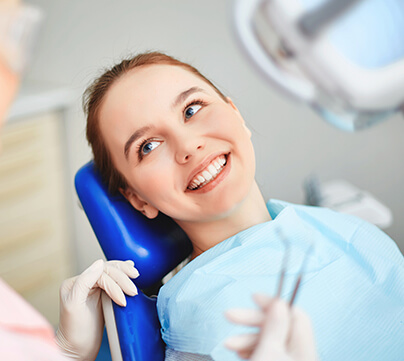 Your First Visit: What to Expect
When you come in for your first appointment at Ambleside Dental, our front desk team will get you checked in and take your new patient forms. We'll call you back and go over your dental and medical history with you, as well as any specific dental concerns that may have brought you in. If it's time to update your X-rays, we'll do that at this time, too. We want to make the most of your time with us, so during your first visit, we'll take care of your exam and cleaning. Your initial appointment will last a little longer than most since we'll also have taken some time at the beginning to get to know you and your dental needs. Plan to spend a little over an hour in the dental chair.
New Patient Checklist

Two Forms of ID
Ex: Valid drivers license and government issued ID

Insurance Card
If you have dental insurance, bring your card or insurance information.

New Patient Forms
You can fill out the forms at the link below.

X-Rays
If you've had X-rays taken in the last year, please feel free to bring them or have your previous doctor send them over.
New Patient Forms
To streamline the check-in process at your first visit, we invite you to fill out our new patient forms before your appointment. Click the link below to fill out the forms online at least 2 business days before your appointment. Once you arrive, you won't have to fill out any paperwork at all. Just relax in our reception area; we'll call you back quickly, so you're not waiting too long.
New Patient Forms
Contact Us